Wheelchair Accessible Taxi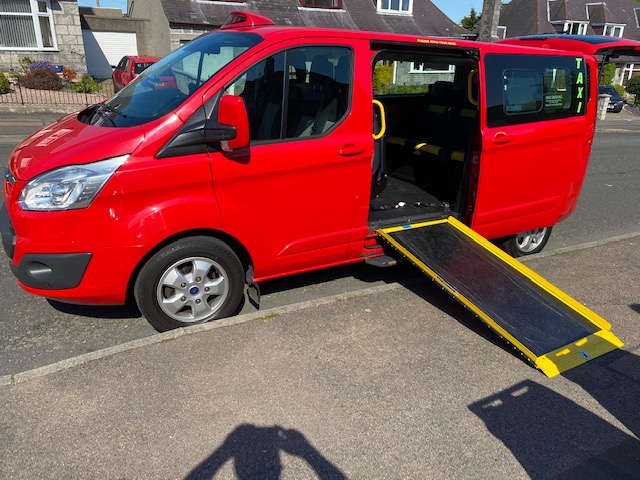 We now have a wheelchair-accessible taxi as part of our main fleet of vehicles. This Ford Tourneo Custom L2 Taxi Voyager can hold one wheelchair and additional passengers. Let us know if you have any special requirements when booking and we can try to accommodate your needs.
Also see our other Vehicles.